When you feel authentic love toward others, you will be deeply moved to act. You will not rest until you have found ways to secure the happiness of all those you are able to include in your feelings of love. As you learn to love more and more widely, your love will motivate you to act to benefit not just the few people in your inner circle, but your whole society, and eventually, the whole world.
– His Holiness 17th Gyalwang Karmapa
---
Virtual Practice and Center Update
Tashi Delek! We hope everyone is doing well and staying safe. We are currently continuing our Virtual Dharma practice until we have clarity that practice in person will be safe for all practitioner's and monastics. We understand this is a difficult time for many and in following the guidance of our parent monastery are hopeful when the time is right we can join you in person for practice. As we move forward with Virtual Dharma practice we are adding back our Buddhism Basic's class online in hopes more people will be able to attend. Entering our 34th year as a center we also celebrate His Holiness Karmapa's 34th birthday. As part of this auspicious week and also the end of Saga Dawa (Celebration of Buddha's Life, Enlightenment and Death) we have special opportunities for practice as well some enhancements to our existing online practices. During Saga Dawa it is extremely meritorious to meditate, practice and cultivate generosity. We hope you'll join with us for this special occasion.
---
His Holiness Karmapa's Birthday and KTC Jacksonville 34 Year Anniversary Virtual Celebrations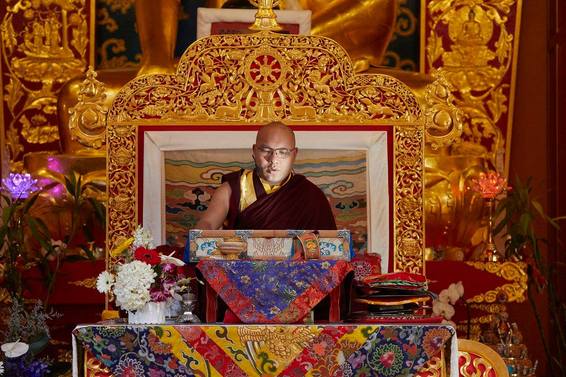 Tuesday June 23rd – Weekly Medicine Buddha Practice 7:00-8:00PMWe will begin reading Medicine Buddha Teachings by Thrangu Rinpcohe before each practice. This will be an excellent walk through for those who haven't had formal instruction and a great refresher for seasoned practitioners. The practice of Medicine Buddha is very important during this pandemic and you can learn more by watching Khenpo Ugyen's series of online Medicine Buddha teachings at KTD Monastery Youtube channel
Wednesday June 24th – Buddhism Basics and Meditation Class 7:00—8:30PM To kick off our reboot of Buddhism Basic's and Meditation class we have invited Lama Losang, our spiritual director and resident Lama for Gainesville KTC, to give a public talk on the fundamentals of Buddhism and our connection to His Holiness Karmapa and the Karma Kagyu lineage. We will have Lama Losang back once a month to teach during Buddhism Basics. We will also begin to incorporate Silent Sitting Meditation during Buddhism Basic's class and will offer Meditation Instruction in the coming weeks. First class starts June 24th.
Friday June 26th – HH Karmapa's Birthday and Anniversary Chenrezik Practice 7:00-8:30pmTo celebrate His Holiness Karmapa's Birthday and our 34th Anniversary we will host a special 7:00PM Chenerzik and Amitabha practice. Join us for an evening of practice on this auspicious occasion.
There will also be a live webcast from our parent monastery during the day from 10:00am-12:00pm https://www.youtube.com/user/ktdwoodstock
Saturday June 27th – Book Study Kick off 10:00amWe begin our latest Saturday morning book study reading His Holiness Karmapa's Freedom Through Meditation. A fresh look at the issues of our time, HH Karmapa "blends a fresh perspective on how to meditate with heartfelt encouragement to take the path of compassion and engage in actions that benefit others." We have several copies available at the bookstore for purchase or you can download the free e-book from https://dharmaebooks.org/freedom-through-meditation/ After book study we have our regular Chenrezik practice from 10:30a-Noon.
If you can't join in on the celebration or would like help during this auspicious week you can make a donation to the New Home for KTC Jacksonville Fund. We are so close to our goal and the merit of giving Dharma to others is considered to be the highest form of giving https://www.gofundme.com/f/new-home-for-ktc-jacksonville
All Virtual Dharma Practices take place using the below Zoom link or you can also dial in phone with the instructions below:
Join Zoom Meetinghttps://zoom.us/j/287048452?pwd=WFc5WEJrNUlzSjlvNzFuZjkxNG1uZz09Meeting ID: 287 048 452Password: karmapaOne tap mobile+13126266799,,287048452#,,#,433437# US (Chicago)+16465588656,,287048452#,,#,433437# US (New York)
Dial by your location (any number should work) +1 312 626 6799 US (Chicago) +1 646 558 8656 US (New York) +1 253 215 8782 US +1 301 715 8592 US +1 346 248 7799 US (Houston) +1 669 900 9128 US (San Jose)Meeting ID: 287 048 452Phone ONLY Password: 433437Find your local number: https://zoom.us/u/aqaJeliX6
---
New KTC Jax Online Shop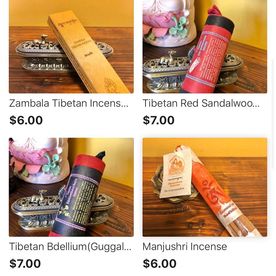 KTC Jax has a new way for you to visit our bookstore online and support Dharma in Northeast Florida. Visit our Etsy store for a wide array of incense, malas and pendants. Check back often as new items will be added on a regular basis. Also if you don't see something in our shop from our bookstore please let us know and we can ship it to you or arrange for pickup.
---
Online Dharma Practice Links
We have updated the below list with more options for online dharma practice.
We encourage you to subscribe to the KTD Monastery e-mail newsletter. There is also a calendar of online events listed here https://kagyu.org/calendar-2/ that are broadcast from the facebook and youtube pages.
Lama Karma Drodhul President of KTD, has a facebook group https://www.facebook.com/groups/729146760474487/ where he has given weekly teachings, such as this talk on Cornavirus https://www.facebook.com/lama.karma.90/videos/3047066695313818/
Gainesville KTC and Lama Losang will be hosting online Sunday Practice using the Zoom App or website:
Gainesville KTC will continue to have Sunday practice virtually, using the Zoom platform. You can either download the software to a computer, download the app to your smartphone, or use your web browser to access the meeting.The link is https://zoom.us/j/6671190575If you are using the app or software, the meeting ID is 667-119-0575 and the password is Karmapa.The schedule will be slightly amended as follows:9:00 AM silent meditation is cancelled. You are encouraged to continue this practice on your own, but there will be no live stream during this time. Lama Losang has graciously recorded a brief instruction for those who are newer to our practice (and it's always good to have a refresher too!). It can be found here: https://tinyurl.com/shamata-intro10:00 AM – 10:50 AM: beginner Buddhism class – unchanged11:00 AM – 11:50 AM: Dharma study aka book reading. We are currently reading The Mahamudra Lineage Prayer: A Guide to Practice by Khenchen Thrangu Rinpoche. If you do not already own this book, please purchase one now, so you can follow along. You can order a paperback copy here: https://tinyurl.com/MLP-paperback or if you are short on time, you can get the Kindle version here: https://tinyurl.com/MLP-ebook12:00 PM – 12:50 PM: Chenrezik Sadhana Practice. We will have the text on-screen, but if you are interested, Namse Bangdzo sells this in both booklet and pecha form.
Lama Kathy has been hosting an online Dharma Talks on Sunday's at 2:00PM and can be found at https://www.facebook.com/kmw108/ or on her youtube page https://www.youtube.com/channel/UC-IP3s2tHLZDb35uDiFMgUA. Most recently she taught on how to do an in home retreat https://www.youtube.com/watch?v=0-Ff_0wKLTA. You can also find out about Columbus KTC's virtual online dharma practices at https://www.columbusktc.org/events/
As this situation is ever changing we will do our best to keep you aware of new opportunities. We will also let you know when KTC Jacksonville is online for practice. Thank you for your continued support.