---
"Compassion is not something to keep locked inside yourself. It is something to express in action. This compassion must persist beyond the thought, "If only their suffering would come to an end." If we focus too long on wishing for something that we never pursue and that never happens, we run the risk of falling into a depression ourselves. When compassion arises, it is the time to act." ― -H.H. 17th Gyalwang Karmapa, Ogyen Trinley Dorje , Interconnected: Embracing Life in Our Global Society
---
His Holiness 17th Gyalwang Karmapa Birthday & KTC Jacksonville's 33rd Anniversary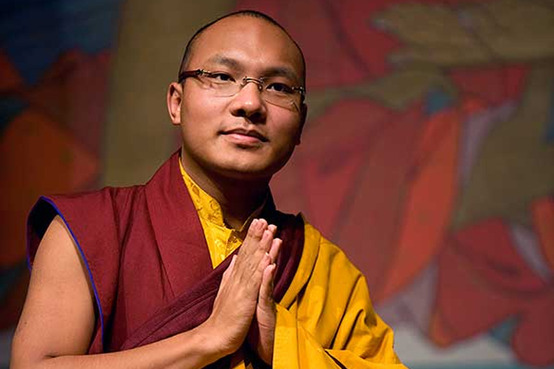 As part of our celebration of His Holiness Karmapa's 34th birthday and our 33rd year of practicing Dharma together in Northeast Florida, Karma Thegsum Chöling Jacksonville would like you invite you to come take part in this weeks festivities. Founded by Khenpo Karthar Rinpoche we would like to give thanks for the continued support of our teachers, members, practitioner's and community as we continue our mission to give the gift of Dharma in Jacksonville.
Saturday June 22nd 
9:30am Meditation 10:00am New book study starts with Mignyur Rinpoche's  "In Love with the World: A Monk's Journey Through the Bardos of Living and Dying " 10:30am Chenrezik\Amitabha Practice with extended Karmapa Chenno Mantra. After practice we will have Tea and sweet treats for all to enjoy.
Wednesday June 26th  Lama Losang Webcast on Lineage 7:00-8:00pm
Want to learn more about Buddhism and our connection to the Karma Kagyu tradition and His Holiness Karmapa? This will be a great introductory talk as well as a great time to ask questions about Buddhist practice. Lama Losang/David Bole, completed the traditional three year retreat at Karme Ling Retreat Center under the direction of Khenpo Karthar Rinpoche. He received getsul (intermediate) and gelong (full) ordination from Khenchen Thrangu Rinpoche. He is currently serving as the Resident Lama for the Gainesville KTC and Spiritual Director at KTC Jacksonville. In addition, he received a Ph.D. in psychology from the University of Florida. He is a licensed Acupuncture Physician, A.P. and Director of the Traditional Acupuncture Center in Gainesville, Florida. He is also a former member of the Board of Trustees at KTD.
---
Save the date:
7/10 – Meditation Instruction: Developing a Calm and Tranquil Mind 7/20-22 – Lama Losang Weekend Teaching and Public Talk
---
KTC Jacksonville Needs Your Help!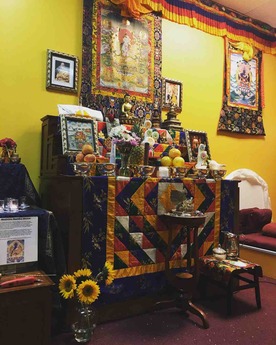 Our fundraising campaign for our Dharma center to have its own home is well under way. On the sacred days of Chotrul Duchen, the Buddha's Days of Miracles, we received auspicious news that the founder of our Center, Ven. Khenpo Karthar Rinpoche, heard about our fundraising campaign! Rinpoche was very happy to hear about our efforts and he offered a $1000 donation. We are beyond grateful to have Rinpoche's blessings and the support of everyone that has donated thus far! We are all interconnected. Your support is a powerful way of benefiting sentient beings because you are supporting the development of compassion and wisdom. In the world we live in today, we need places like KTC Jacksonville. It truly takes everyone's efforts to create this authentic place of study and practice. Please consider being a part of this mission today by making a donation. Any amount brings us closer to having a permanent Center! You can give today at the link below:
https://www.gofundme.com/new-home-for-ktc-jacksonville
Karma Thegsum Choling is a registered 501(c)(3) nonprofit organization in the State of Florida. Your donations are tax deductible.
---
Items needed at the center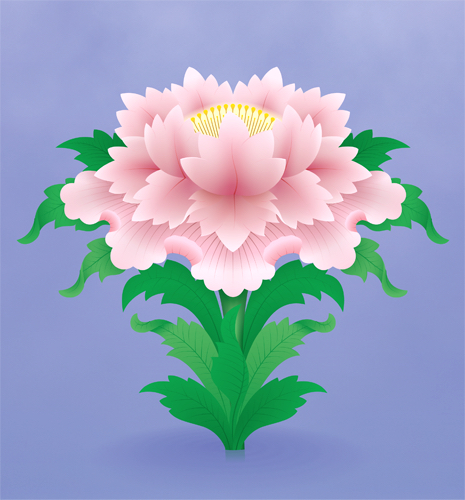 Our resident Monastic and Operations Officer Gyamtso has asked for contributions for the following items:
Bathroom tissue
Tissue boxes for puja tables
Flowers and food offerings
You can also make a donation in lieu of these items and specify that you would like it to go towards the needed shrine keeping items.
---
Dharma Bookstore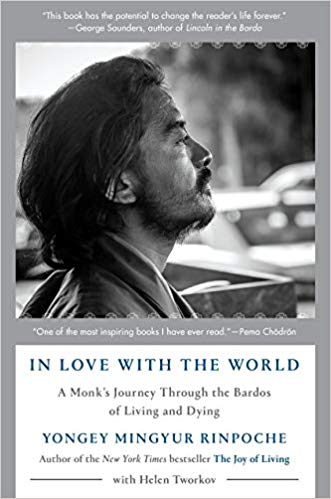 Have you seen our Dharma Bookstore? We have over 50 titles of new and used Dharma books including Mignyur Rinpoche's 
 "In Love with the World: A Monk's Journey Through the Bardos of Living and Dying". 
We also carry practice texts, malas, prayer flags, incense, shrine bowls and all the support items you would need for your home shrine.
Because of a large donation of incense to help us fund raise for a permanent location for KTC Jax, all sales from incense go towards our Permanent Center Fund. Buy your incense at KTC Jax and let's find a permanent space where the Dharma can be taught, contemplated, and practiced. 
If there is something you don't see please ask us and we can order it for you. All purchases go towards supporting the Dharma center.
---
About KTC Jax
Karma Thegsum Chöling Jacksonville: KTCJax is a Tibetan Buddhist Practice Center of the Karma Kagyu Lineage of Tibetan Buddha Dharma. The Kagyu lineage is one of the four major schools ofTibetan Buddhism & is often called "The Whispered Lineage" because its highest teachings are still passed in an unbroken line from teacher to student since the days of the Buddha. Founded in June of 1986, we're also an affiliate Center of Karma Triyana Dharmachakra, the North American seat of His Holiness the Seventeenth Gyalwang Karmapa, Ogyen Trinley Dorje. The Venerable Khenpo Karthar Rinpoche, Abbot of Karma Triyana Dharmachakra monastery in Woodstock, New York, guides our Center. Please visit! We welcome all those interested in the study and practice of Tibetan Buddhism, and offer a range of activities to satisfy practitioners and visitors alike.
---
Karma Thegsum Chöling Jacksonville1258 South McDuff Avenue • Jacksonville, Florida 32205 (904) 357-0663 Visit us at 
http://ktcjax.org
  and 
http://facebook.com/ktcjax