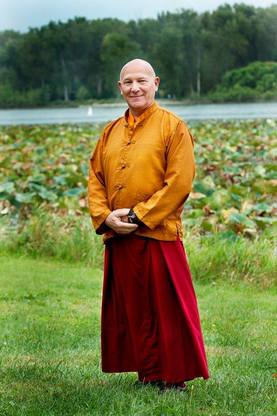 Chenrezik & Sitting Meditation Instruction with Lama Losang 
We are excited to announce that on October 21th Lama Losang will be visiting to give instruction on the Chenrezik Sadhana practice. Chanted weekly this practice develops and enriches an attitude of loving-kindness and compassion for all beings without exception
. Lama will also give instruction on Sitting Meditation also known as Shamatha, the foundation practice of Tibetan Buddhism. These teachings will take place at KTC Jacksonville. Lama Losang will also preside over our 3rd Annual Benefit Dinner at Ani Lhamo's House later in the evening.
10:30am-12:00pm- Practice Instruction
12:00pm-2:00pm- Lunch Break
2:00pm-4:00pm- Practice Instruction
6:30pm- 3rd Annual KTC Jax Benefit Dinner & Dharma Talk With Lama Losang
SUGGESTED DONATION/TEACHING FEES: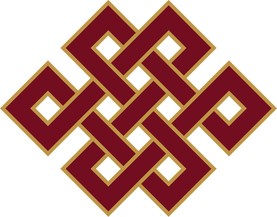 3rd Annual KTC Jax Benefit Dinner & Dharma Talk With Lama Losang
It is the great hope of Karma Thegsum Choling Jacksonville to one day have a permanent location of our own where we can teach and practice Dharma, always with a motivation to benefit countless sentient beings. This aspiration has become more urgent since KTC experienced, last year, a disastrous flooding incident of the building we have rented for 14 years now. The aspiration for a permanent location for our KTC, owned and maintained by us, has become ever more urgent.
To foster this vision, we will host our 3rd Permanent Center Fund Benefit Dinner at Ani Karma Lhamo's Residence, to be held Saturday, September 9th at 6:30 PM. Please join us for a wonderful vegan meal, and especially, to hear a Dharma Talk by Lama Losang called "The Art of Happiness."
Lama Losang/Dr. David Bole, completed the traditional three year retreat at Karme Ling Retreat Center under the direction of Khenpo Karthar Rinpoche. He received getsul (intermediate) and gelong (full) monastic ordination from Khenchen Thrangu Rinpoche. He is currently serving as the Resident Lama for Gainesville KTC and is the Spiritual Director of all the Florida KTCs. In addition, he received a Ph.D. in psychology from the University of Florida. He is a licensed Acupuncture Physician, A.P. and Director of the Traditional Acupuncture Center in Gainesville, Florida. He is also a former member on the Board of Trustees at our parent monastery KTD.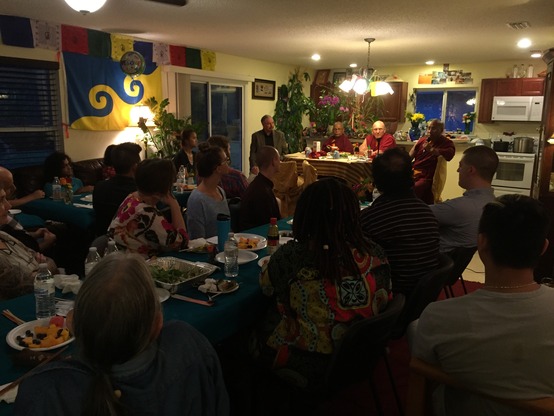 Participants will be able to share company & conversation with this wonderful Lama of the Karma Kagyu Tradition as well as enjoy delicious Vegan Vietnamese food. "Pho Chay" will be the main dish served. Pho Chay is a popular, traditional Vietnamese rice noodle soup with vegetables and a unique, flavorful broth.
Due to the incredible success of the Benefit Dinner in past years, we will offer two levels of Registration for participants this year:
KTC Supporter Level- $25 per person
KTC Donor Level- $50 per person
Those who register at the "KTC Donor" Level will receive a gift on behalf of KTC Jacksonville! This was made possible by a Center member. Please register ahead of time so we can have a head count of how many are attending(we need to know how much delicious food to cook!). Register for the dinner with Casey Stone at the center or email him. He will give you a ticket with Ani Lhamo's address. If you are contacting him by email, his email is yongtentenzin@gmail.com.
You can also register using the paypal button below.
All proceeds raised from the dinner go directly to KTC Jacksonville Tibetan Buddhist Mediation Center, a 501c3 approved nonprofit.
We always appreciate all of our Members and friends who make donations to KTC Jacksonville. Let us come together in support of KTC Jacksonville. We offer our most sincere gratitude and a deep bow to all!