Living interdependence is the opportunity you have been waiting for. Perhaps the most valuable opportunity it offers is the opportunity to love. We need to expand our access to the love we have within us. This requires that we put ourselves in situations that ask us and allow us to love.
-H.H. 17th Gyalwang Karmapa, Ogyen Trinley Dorje "Interconnected: Embracing Life in Our Global Society"
---
Khenpo Karthar Rinpoche KTC Live Webcast November 9 – 11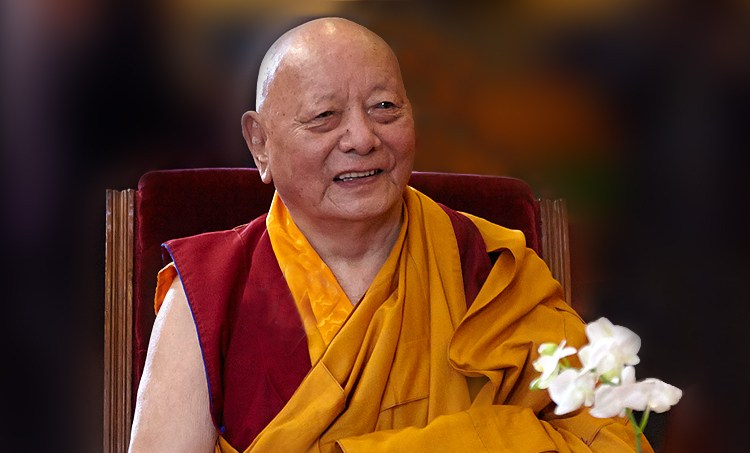 "Devi Mahashri Lhamo Palchen"
Khenpo Karthar Rinpoche
Translator:Lama Yeshe Gyamtso
At the end of July at KTD, Khenpo Karthar Rinpoche, Tulku Damcho Rinpoche, Thrangu Monastery and KTD lamas performed consecration rituals for the newly arrived statues of Devi Mahashri Lhamo Palchen and retinue. Since many of us don't know much about Devi Mahashri Lhamo Palchen,
Khenpo Karthar Rinpoche will be bestowing a teaching on this peaceful protector. Please join us for another extraordinary teaching weekend with our beloved Rinpoche.
Devi Mahashri Lhamo Palchen is the peaceful form of a dharma protector. Khenpo Rinpoche will present Devi Mahashri Lhamo Palchen's story and outline the benefits of her practice.
Live Webcast Teaching Schedule:
Friday – 11/9
Evening: 7:00–8:30 p.m. EST
Saturday – 11/10
Morning: 10:30 a.m.–noon EST
Afternoon: 3:30–5:00 p.m. EST
Sunday – 11/11
Morning: 10:30 a.m.–noon EST
Afternoon: 2:30–4:00 p.m. EST
---
Lhabab Duchen Charity Drive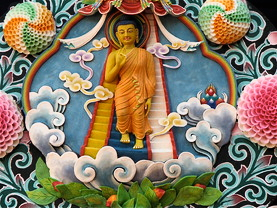 In the spirit of giving to the community we have revamped our charity drive to coincide with the four great Buddhist holidays. Lhabab Duchen is the celebration of Buddha Shakamuni's descent from the god realm back to earth. During this auspicious time we will collect donations to benefit Northeast Florida Wildlife Coalition who help providing orphaned, injured and displaced animals with a second chance at life. 
We are collecting wet dog food, cat food and human baby food until November 17th.
Rummage Sale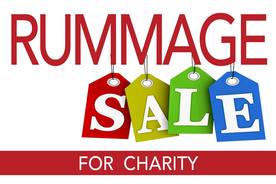 Its that time of year again! Declutter your closets, garage, and cabinets for a great cause! Karma Thegsum Choling Jacksonville will be having its annual benefit "rummage sale" on Saturday, November 17th from 7:30 am to 2 pm. So if you're doing any "Spring Cleaning" we are asking Dharma students or friends that you have to make room in their homes and closets by donating items they no longer use or need and can part with. Donated items will be sold to benefit the Dharma center and whatever is not sold will be given to another charity. There is much merit in this!
Yard sale donations include in-decent-condition household wares, furniture, kitchen wares, books, clothing, electronics, etc. Please bring donations to the KTC before practice on Tuesday, Wednesday, and Saturday. Try to bring the items in boxes as we have limited storage space. Also we will need a few volunteers to help set up and manage the benefit sale on Saturday. Please contact us if you would be available to volunteer.
Any donations and volunteer "work" will help Karma Thegsum Choling Jacksonville continue its mission to offer others in North Florida the opportunity to learn meditation and study the Buddha's teachings for the benefit of all sentient beings. Thank you for your generosity!
Volunteers needed for the Rummage Sale:
Friday Night Setup: 6:00-8:00pm
Saturday Morning Setup: 6:30am
Saturday Afternoon breakdown: 2:00pm
If interested in volunteering please e-mail assistantdirector@ktcjax.org
---
KTC Jacksonville Needs Your Help!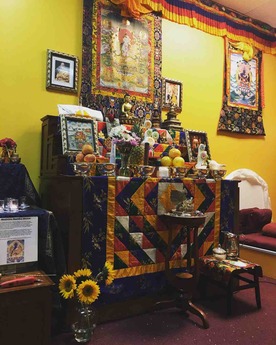 Our fundraising campaign for our Dharma center to have its own home is well under way. On the sacred days of Chotrul Duchen, the Buddha's Days of Miracles, we received auspicious news that the founder of our Center, Ven. Khenpo Karthar Rinpoche, heard about our fundraising campaign! Rinpoche was very happy to hear about our efforts and he offered a $1000 donation. We are beyond grateful to have Rinpoche's blessings and the support of everyone that has donated thus far!
We are all interconnected. Your support is a powerful way of benefiting sentient beings because you are supporting the development of compassion and wisdom. In the world we live in today, we need places like KTC Jacksonville. It truly takes everyone's efforts to create this authentic place of study and practice. Please consider being a part of this mission today by making a donation. Any amount brings us closer to having a permanent Center! You can give today at the link below:
Karma Thegsum Choling is a registered 501(c)(3) nonprofit organization in the State of Florida. Your donations are tax deductible.
---
Items needed at the center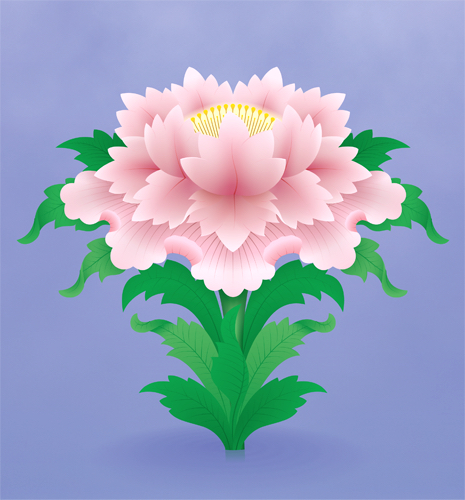 Our resident Monastic and Operations Officer Gyamtso has asked for contributions for the following items:
Saffron
Tea lights
Black tea bags (for the shrine)
Paper towels
Tea's for the lobby
You can also make a donation in lieu of these items and specify that you would like it to go towards the needed shrine keeping items.
---
Dharma Bookstore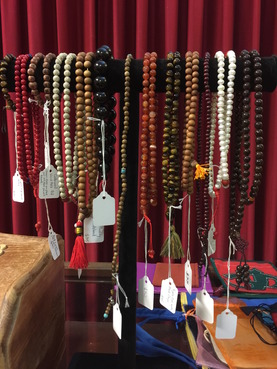 Have you seen our Dharma Bookstore? We have over 50 titles of new and used Dharma books including Khenpo Karthar Rinpoche's
Excellent at the Beginning
and
Dharma King: The Life of the 16th Karmapa in Images. 
We also carry practice texts, malas, prayer flags, incense, shrine bowls and all the support items you would need for your home shrine.
 Because of a large donation of incense to help us fund raise for a permanent location for KTC Jax, all sales from incense go towards our Permanent Center Fund. Buy your incense at KTC Jax and let's find a permanent space where the Dharma can be taught, contemplated, and practiced. 
If there is something you don't see please ask us and we can order it for you. All purchases go towards supporting the Dharma center.
---
About KTC Jax
Karma Thegsum Chöling Jacksonville: KTCJax is a Tibetan Buddhist Practice Center of the Karma Kagyu Lineage of Tibetan Buddha Dharma. The Kagyu lineage is one of the four major schools of
Tibetan Buddhism & is often called "The Whispered Lineage" because its highest teachings are still passed in an unbroken line from teacher to student since the days of the Buddha.
Founded in June of 1986, we're also an affiliate Center of Karma Triyana Dharmachakra, the North American seat of His Holiness the Seventeenth Gyalwang Karmapa, Ogyen Trinley Dorje. The Venerable Khenpo Karthar Rinpoche, Abbot of Karma Triyana Dharmachakra monastery in Woodstock, New York, guides our Center.
Please visit! We welcome all those interested in the study and practice of Tibetan Buddhism, and offer a range of activities to satisfy practitioners and visitors alike.
---
Karma Thegsum Chöling Jacksonville
1258 South McDuff Avenue • Jacksonville, Florida 32205