Cultivating Emotional, Physical, and Spiritual Health:
TEACHINGS ON THE PRACTICE OF MEDICINE BUDDHA
By
LAMA KARMA DRODHUL
We are honored and delighted to welcome Lama Karma Drodhul, Retreat Master at Karme Ling Retreat Cetner, to Karma Thegsum Choling Jacksonville August 6-7, 2016. Lama Karma will be teaching on the profound healing practice of Medicine Buddha.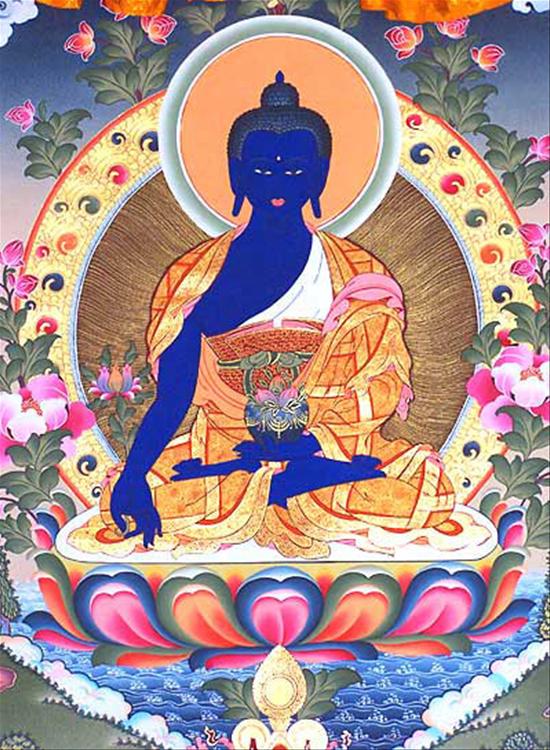 The Practice of Medicine Buddha, when undertaken with the heartfelt wish to benefit all beings and relieve them of suffering, is a meditative practice that is extremely effective in the removal of sickness, both physical and mental, and in bringing about balance. The practice of Medicine Buddha was taught by the Buddha himself in response to a request from his student Manjushri to teach a practice for those beings who have inner and outer sufferings, and who live in the midst of degenerate times. As taught by the head of our lineage, the Gyalwa Karmapa, some diseases can benefit from medicine, but some cannot. In some places there are hundreds of sick beings and very few doctors, so there can be little treatment. In these cases, Medicine Buddha practice can be dedicated to those suffering beings.
 The Medicine Buddha Sutra states that in the time when deadly new diseases appear and are hard to cure, the power of Medicine Buddha will become even stronger.
During this two day retreat intensive, Lama Karma will also offer the Refuge Ceremony, the first step in connecting the mind of the student with the great Masters of our lineage, the first step in becoming Buddhist. Lama Karma will also be performing the Medicine Buddha Empowerment, which, along with refuge, is required to perform the Medicine Buddha practice. If one does not wish to practice the Medicine Buddha sadhana, receiving the empowerment is still a great blessing.
Of note: Due to the recent flooding event at KTC Jacksonville making our center currently unusable, the Medicine Buddha retreat will be held at Hai Duc Vietnamese Buddhist Temple, who have generously offered us their space. The schedule for the retreat is listed below.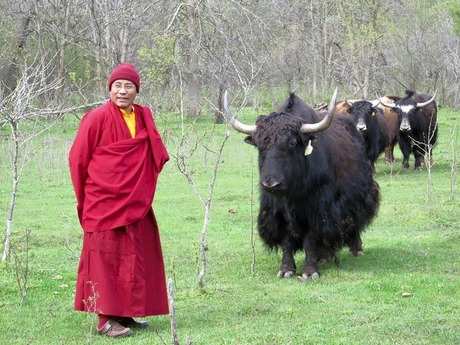 Lama Karma Drodhul (pronounced "Drundul") is the Venerable Khenpo Karthar Rinpoche's nephew as well as his principal disciple and attendant. Lama Karma became a monk at age nine and received full ordination by age twenty from Khenchen Thrangu Rinpoche, at Thrangu Monastery in Kham, Tibet where Lama Karma grew up and trained. Lama Karma is known for having excelled in all aspects of dharma study and completed his education in just five years, whereas most students take 12 years. Thrangu Rinpoche then sent Lama Karma to the U. S. to deepen his understanding of the dharma under the guidance of Khenpo Karthar Rinpoche.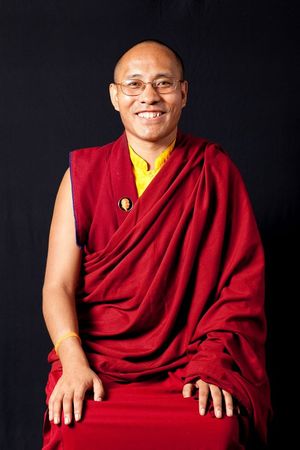 After coming to KTD Monastery in NY, in 2008 Lama Karma Drodhul accomplished two consecutive three-year, three-month retreats under Ven. Khenpo Karthar Rinpoche at Karme Ling Retreat Center. Lama Karma has since become the Drubpon (retreat master) at Karme Ling.
Lama Karma is known for his humor, light-hearted approach, and delightful presence; his tender loving kindness to all beings; his commitment to saving the lives of animals; and his wide-ranging and deep knowledge of the dharma. He is a very popular and valued teacher and has traveled the globe fulfilling unending invitations to teach at Buddhist centers across the world. We are fortunate to have him here with us at KTC Jax at the Hai Duc Temple.
RETREAT SCHEDULE:
FRIDAY August 5th
Fundraising Dinner
E-mail announcement to come shortly.
SATURDAY August 6th
10:00am-Noon: Teaching
Noon- 2:00 pm Lunch
2:00 pm-4:30 pm: Teaching
7:00 pm: Refuge & Medicine Buddha Empowerment
Location: Hai Duc Temple (Chua Hai Duc)
2101 Pickettville Road
Jacksonville, FL 32220
SUNDAY August 7th
10:00am-Noon: Teaching
Noon-2:00pm Lunch
2:00 pm-4:30 pm: Teaching
Location: Hai Duc Temple (Chua Hai Duc)
2101 Pickettville Road
Jacksonville, FL 32220
SUGGESTED DONATIONS*:
$25 Per Session or $80 for the Entire Weekend (Including Empowerment)
$25 for Medicine Buddha Empowerment if not attending entire weekend.
*No one is ever turned away due to lack of funds. We will have volunteer positions available*
*Please email Casey at yongtentenzin@gmail.com if you have any
questions concerning the weekend*
We look forward to seeing you!
Sponsored by
:
Karma Thegsum Chöling Jacksonville,
Tibetan Buddhist Meditation Center
1258 South McDuff Avenue
Jacksonville, Florida 32205
(904) 357-0663